SUPPLIES are SIMPLE
CLEAN SHOP is One Way's approach to simplifying the hassle of buying sanitary and maintenance supplies, protecting the image and hygiene of your facility. CLEAN SHOP starts with an experienced and local rep putting together a core product index, then offering on-site inventory control and product expertise. With our on-line catalog and ordering portal, you can place your order in seconds and always see your product history and pricing.
With the One Way Products CLEAN SHOP, your Supplies are Simple.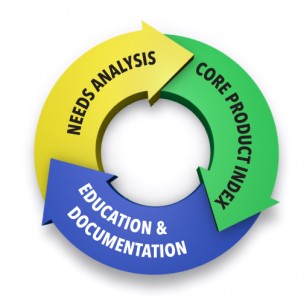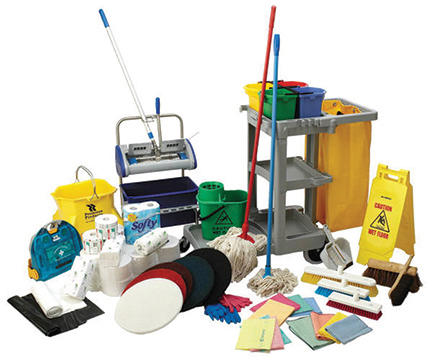 INVENTORY LEVELS – Reduce wasteful spending and have the right amount of what you need to get the work done right.
ON-LINE ORDERING – One click ordering with order history and tracking.
CORE PRODUCT INDEX – The unique and specific list of products your facility needs to maintain its image.
EMPLOYEE TRAINING & DOCUMENTATION  We teach what the products do and why, and ensure you have up-to-date technical info.
REDUCE ADMINISTRATIVE LOAD – Fewer P.O.'s, less paperwork and more visibility through service reports and quarterly meetings.
BUY LOCAL – Predictable service and delivery from a Michigan-based company.
CLEAN SHOP PRODUCT CATEGORIES

CHEMICALS
Aerosols
All Purpose Cleaners/Degreasers
Disinfectants/Sanitizers
Enzyme Cleaners/Digestants
Floor Care Products
Glass and Surface Cleaners
Deodorizers
Industrial Cleaners
Restroom Cleaners
Carpet Care Products
Specialty Chemicals
Dilution Control Programs
Laundry Products
POLYLINERS
High Density Coreless Rolls
Linear Low-Density
Infectious Waste
Specialty Liners
SAFETY PRODUCTS
Gloves
Absorbent Mats and Socks
Shoe and Boot Covers
Hairnets and Bouffant Caps
Beard Nets
Anti-Fatigue Matting
Disposable Clothing
PPE Apparel
First Aid Kits
PAPER PRODUCTS
Wipers
Roll Towels
Folded Towels
Toilet Tissue
Jumbo Toilet Tissue
Center Pull Towels
Seat Covers
Dispensers
CLEANING TOOLS
Color Coding Available
Brooms and Dust Pans
Wet Mops & Equipment
Hand Brushes
Tube & Valve Brushes
Specialty Brushes
Dusters
Microfiber Products
Sponges and Scouring Pads
Floor Squeegees
Rags
Floor Pads
Matting
Shovels
SKIN CARE
Liquid Hand Soaps
Foaming Hand Soaps
Industrial  Hand Cleaners
Hand Sanitizers
Hand Cleaning Wipes
Bar Soaps
Lotions
Hair and Body Shampoos
Borax Soaps